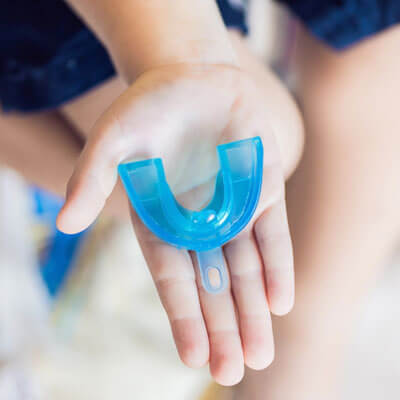 Custom Mouthguards at
Blue Poppy Dental Care
A mouthguard designed to fit your mouth will give you the comfort you need to perform your sport with confidence. You shouldn't have to feel like your mouth and teeth aren't being properly protected or have your mouthguard fall out upon impact.
Instead, a custom-fitted mouthguard made by Blue Poppy Dental Care is a great option. We'll take impressions of your upper and lower jaw. Then, we'll send these moulds to a dental laboratory to create a mouthguard specifically for you. Varied colours are available, so you can personalise your mouthguard.
Mouthguards are recommended for children and adults alike that play a contact sport.
New Patients

Contact Our Friendly Team Today!
Get high-quality dental care in our pleasant, warm environment. Contact our team to book your mouthguard fitting at Blue Poppy Dental Care! We accept all major health funds and welcome the whole family!
Contact us today to get started!
---
Custom Mouthguards Tuggeranong, Greenway ACT | (02) 6293 1356