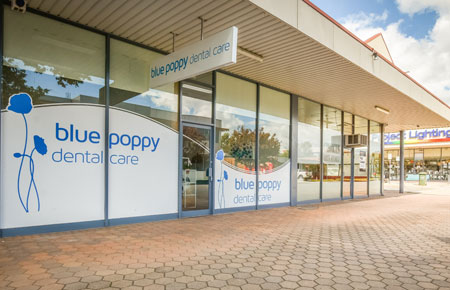 New Patients at
Blue Poppy Dental Care
If you're seeking quality, comfortable dental care, we welcome you to call Blue Poppy Dental Care today and schedule your appointment. After you've booked a time, we'll send you a welcome pack via email that includes a new patient form, information about our practice, our contact details, best places to park and a confirmation of your appointment time.
We recommend that you fill out your new patient forms in the comfort of your home and bring it in with you to save time at your appointment.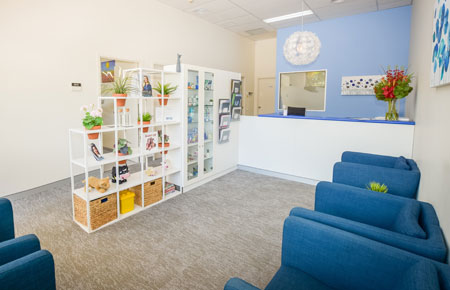 Arriving at Our Practice
You'll be warmly greeted by Bernie at the front desk. They'll make sure your forms are completed and offer you a coffee, tea or water if time allows. From there, you'll be greeted by your dentist, who takes you through to the surgery to discuss your needs.
Determining Your Needs
We'll talk about your long-term dental goals and whether you have any dental-related history you would like to tell us about. Our team takes their time to get to know you, so that if we need to allow for more time at a future appointment or can better meet your needs in any way, we'll do so. After we know what you would like to discuss and what your expectations are, we'll start with a full examination.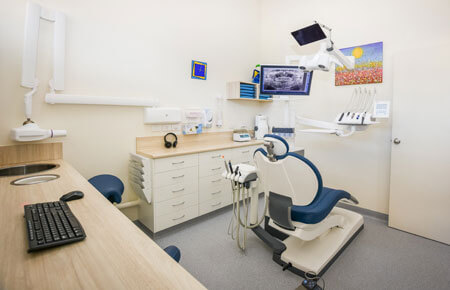 A Comprehensive Examination
Your dentist will check your tongue, jaw joints, teeth and gum area. If you're a new patient, we may take x-rays. Then, we'll create a treatment plan for any future dental work and discuss it with you. We will show and explain your x-rays to you and we may use our intra oral camera to take some photographs of your teeth. Your treatment plan will be discussed with you in detail so that there are no unexpected expenses or surprises.
We'll discuss which of your dental needs are most important, prioritising them so that you can space out your care as you choose or get it all done as quickly as possible.
Your first appointment will take approximately 40 to 50 minutes.
Start Your Journey to a Healthier Smile
We look forward to helping you achieve the smile of your dreams. If you'd like to get started with an appointment, please contact our team for a visit. We can't wait to welcome you into our care and help you unlock a beautiful, healthy smile.
Contact Us
---
New Patients at Blue Poppy Dental Care | (02) 6293 1356